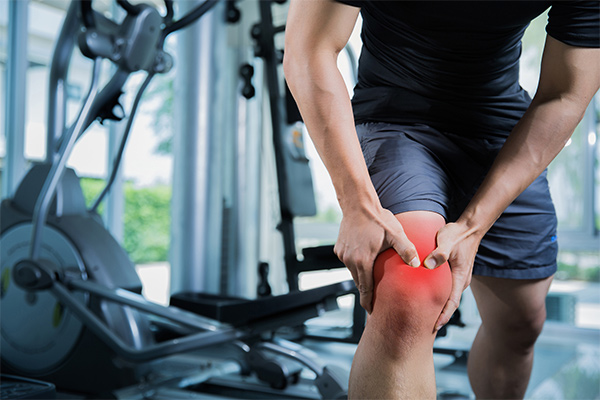 An ACL tear in the past has ended many professional sports careers. Today, most athletes can return to play after an injury to the ACL, with advanced surgical techniques.
One of the most critical ligaments in the knee, the ACL, connects the femur to the tibia and stabilizes the knee. It can be a painful and debilitating injury. When diagnosed with a torn ACL, your first question may be, do I need surgery?
A patient's range of activity and the severity of the tear will determine the course of treatment. In many cases, surgery is the best option. Arthroscopic surgery is often recommended for active individuals who want to return to play, with success rates to support this. ACL repaired or rebuilt with an arthroscopic minimally invasive procedure boasts an impressive 80-90% success rate.1
The recovery time for a minor tear to the ACL to heal on its own can range from a few weeks to a few months.2 Leaving an ACL tear untreated can lead to meniscus damage, cartilage damage, knee instability, and osteoarthritis.3 To fully restore the knee's stability following a significant tear, surgical treatment is often necessary to achieve a full recovery.
Medical advances in ACL surgery have come a long way. Regenerative therapy can supplement an arthroscopic surgery of the knee. If the meniscus and ACL repairs are performed in conjunction, orthobiologic injections can help boost the body's ability to heal. Recent advances in arthroscopic surgery now provide the patient with minimal incisions, low complications rates, and high success rates.
If you or a loved one have suffered from a knee injury, contact the experts at New Jersey Orthopaedic Institute for a successful return to play.
AUTHOR: Dr. Robert Palacios is board-certified, fellowship-trained, and specializes in outpatient orthopedics and sports medicine. Dr. Palacios has been a team physician for Montclair State University since 1992 and a team physician for Seton Hall University since 2002. He is also the team physician for many high schools in the tri-county area. Dr. Palacios's accomplishments include receiving the Medical Teacher of the Year award from the Mount Sinai School of Medicine.