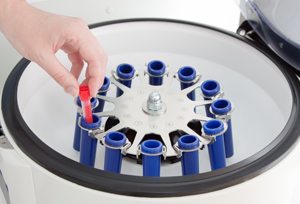 Ultrasound Guided Injections
As part of our comprehensive services, NJOI administers injections for a number of conditions requiring treatment or evaluation. These include injections for pain relief, joint lubricant, anesthetics, and PRP. Accurate administration of these injections is key. Traditionally, injections were administered by 'feel', and the experience of the physician in recognizing the precise location. Today, ultrasound guided injections ensure the greatest accuracy and thus highest quality of delivery. With ultrasound, a small probe attached to a video monitor is used to obtain a picture to allow the surgeon not only to locate the target area, but to view the administration of the fluids as they are injected.
There are a number of studies which verify the accuracy of ultrasound guided injections. According to one such study from The University of Birmingham (AL) in 2003 and quoted by National Institutes of Health, the use of high frequency ultrasound to guide needle placement within a small joint allows for significantly greater accuracy than a palpation-guided approach. The study determined that with ultrasound guidance, initial needle placement was intra-articular (entry into a joint) in 96% of cases.*
* http://www.ncbi.nlm.nih.gov/pubmed/12730511
Platelet Rich Plasma (PRP)
From Tiger Woods in golf to Kobe Bryant (basketball) to Rafael Nadal (tennis), and two injured NFL players before winning a Super Bowl, these famous athletes are jointed by the not-so-famous in their use of PRP. Platelet-rich plasma (PRP) has become the choice of treatment for a wide variety of athletes, from recreational to avid amateurs to professionals. While its success rate may vary, PRP holds out hope as a non-invasive potential solution to healing.
In addition to the liquid component of blood (plasma), it also contains red and white cells, and platelets. Besides their role in clotting blood, platelets also contain healing properties due to their growth factors (which are the proteins in the blood). For PRP, blood is drawn from the patients. Then, the platelets are separated in a centrifuge process, increasing their concentration by from 5 to 10 times greater than normal. The platelets are then combined with the remaining blood and injected into injured tissues in order to facilitate more rapid healing. PRP is a non-surgical treatment, and the risks of PRP are minimal.