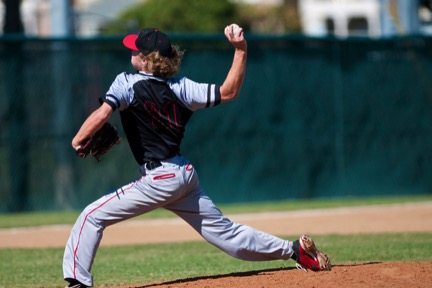 The Alternative to Tommy John Surgery
The elbow is a widely considered to be a sacred tool for athletes performing repetitive throwing motions. In the event of a serious elbow injury, a player will experience varying levels of pain due to a possible tear of the ulnar collateral ligament. Without total control of the UCL, an athlete cannot perform the required movements of their sport. A common fix to this issue involves a surgical repair to restore full function of the elbow's UCL. Due to recent medical advancements, a new type of procedure can entirely bypass the repair by replacement methods of Tommy John surgery and speed up an athlete's recovery altogether. The information below will discuss what the UCL repair technique is and how its advanced benefits provide athletes of all ages with long-term support and stability.
The Difference Between a UCL Repair and Tommy John
Elbow injuries in athletes are very common and usually require immediate medical attention. The traditional procedure of fixing a torn UCL is through Tommy John surgery. This replaces the entire ligament to restore a full range of motion with in the elbow so an athlete can get back to action. In comparison to its surgical predecessor, a UCL repair simply fixes the existing ligament – no replacement necessary. The orthopedic surgeon will insert a strong, collagen fiber-tape to support the torn UCL when it's stitched back together. This technique essentially gives the ligament a permanent bracing structure to properly heal both faster and more efficiently.
UCL Repair Candidates
The new UCL repair technique doesn't have many candidate restrictions. The surgery is openly available to just about any athlete who has suffered a torn UCL. The Tommy John alternative is especially ideal for younger athletes because of their constantly developing body. Traditional means require some bone drilling into the arm and the open growth plates in a child's arm shouldn't be tampered with, preventing Tommy John from ever being a consideration. UCL repairs now give young athletes the opportunity to receive the comprehensive elbow care they need to return to sport. Surgery cannot be performed on individuals who have poor tissue quality. In a UCL that has experienced repeated strain, the tissues most likely will not be able to support the bracing procedure – and a total replacement may be more worthwhile.
The Benefits of a UCL Repair
1. A UCL Repair Shortens Rehab
After receiving a primary UCL repair, rehab time is significantly shortened versus its Tommy John counterpart. The less invasive procedure minimizes post-surgical pain allowing for a more aggressive rehab plan. This is possible due to the supportive brace inserted into the UCL, which reinforces the elbow's movements and range of motion. No longer does a new ligament need to be extracted or bond to the surrounding structures of the elbow because your body is already accustomed to your original tissues.
2. Athletes Are Stronger Post-Procedure
The UCL repair boasts a very high return to play rate. Athletes will find themselves pitching and throwing faster than they were capable of in the past. The added support reduces the stress of overhead throwing due to the aggressive rehab program mentioned above. In a nutshell, a quick recovery translates to the fastest possible return to full activity without any future setbacks.
Primary UCL Repair Surgery in New Jersey
This revolutionary UCL surgery is a great option versus the conventional means of repairs such as Tommy John. An ulnar collateral ligament repair with internal bracing is the new and improved solution to elbow tissue tears. The board-certified orthopedic surgeons at the New Jersey Orthopaedic Institute are some of the few in the country performing primary UCL repairs and we're excited to share the opportunity with all of our athlete patients. If you'd like to learn more about this groundbreaking procedure and the additional services available with NJOI feel free to contact us by calling to schedule an appointment at an orthopaedic clinic near you.